A note from the Upstream Arts Leadership Team
After 10 years at the intersection of arts, disability and learning, Upstream Arts is no longer moving against the current. We are now creating currents of change – through programs that use the arts to develop social and communication skills, through professional development trainings for educators, and through public performances and community events that offer audiences new perspectives. We are proud to be a part of a larger social movement dedicated to creating more opportunities for individuals with disabilities to become protagonists in their own lives. As we expand our vision and move forward into a new decade, we've updated our mission and we are thrilled to share it with you!
Upstream Arts uses the power of the creative arts to activate and amplify the voice and choice of individuals with disabilities.
We all need to hear these critical voices that are often limited or missing in the places where we all live, learn, work and socialize. Through shared creative arts experiences, Upstream Arts believes that we can undermine social stigma and change mindsets about ability and disability. Whether they happen in our programs or at our community performances and events, these experiences carve out time for us to share space, interact, unlearn discomfort, and work together toward authentic inclusion in our communities.
Here is what some of our community members have said this year, after experiencing our programs:
"I get great ideas watching Upstream Arts work with my students. I consider Upstream my 'teacher training' time."
– Special Education Teacher, Minneapolis Public Schools
"I was pushed to think about how the community isn't structured to support individuals with disabilities. This message came through without shaming, but rather with solutions."
– Audience member at a public performance in St. Paul
"I learned how to self advocate, to speak for yourself, to fight your own battles and say what is in your heart."
– Peggy, participant in The Art of Working, a program that uses the arts to build social and communication skills vital to obtaining and maintaining employment
"I'm not a child anymore. I'm a man."
– Proudly sung by Drake, a young man with Autism in front of an audience of 150+ people from his community during the closing song of a public performance in Milwaukee, WI
Investing in Upstream Arts goes beyond supporting opportunities for expression in the arts for individuals with disabilities. Your investment supports a space, a culture, and a belief that the voice and choice of ALL individuals must be heard and valued. This coming year, we will carry out programs with over 20 adult disability service providers and 60 Special Education classrooms; we will share our strategies on teacher practice through professional development; and we will produce original performances at Mixed Blood and Park Square Theatres. To do this, we again have a goal of raising $100,000 by June 30.
We need you, our community to help us fulfill our mission, and hope that you will consider investing in this vision of a more connected, inclusive world. Enormous thanks and happy holidays!
You can always make safe, secure online credit card donations to Upstream Arts via
Razoo
or 
GiveMN
. Both of these platforms also let you network with other fans of Upstream Arts, promote Upstream Arts to your friends and family by email or through Facebook, and even set up a fundraising page in support of Upstream Arts!
We always welcome donations by mail. Please make checks payable to Upstream Arts, Inc. and mail, along with your preferred contact information, to:
Upstream Arts
3501 Chicago Ave S
Minneapolis, MN 55407
USA
Did you know that you can support Upstream Arts every time you search the internet or shop online? Simply visit 
Amazon Smile
, 
GoodSearch.com
, or 
iGive.com
 and designate Upstream Arts as your charity. We'll receive a donation each time you do a search or make a purchase.
Also, if you buy toner or ink for your home or business printers, each purchase can help support Upstream Arts, you can contribute to Upstream Arts without spending any extra money. Simply purchase your toner and ink through Image One's Toner for Autism Program! Visit TonerForAutism.com and select Upstream Arts at checkout. We will receive 5% of all proceeds from your toner and ink purchases.
Donate your car to Upstream Arts through CARS National Vehicle Donation Program. Donating will allow you to receive a tax deduction, eliminate the hassle of selling your vehicle, as well support Upstream Arts. To learn more about this option, click here or call CARS at 855-500-RIDE (7433).
If you work for an organization that has a matching gift program, you can double the size of your donation to Upstream Arts. Many companies match gifts from current employees, as well as gifts from retired employees, spouses, or members of their Board of Directors. Check with your employer's Human Resources Department to learn about matching gift policies, and feel free to contact Upstream Arts by phone at (612) 331-4584 with any questions.
If you would like to learn more about how your donation to Upstream Arts can honor a family member, friend, or other special relationship, please call Upstream Arts at (612) 331-4584. We would be happy to assist you in establishing a memorial or tribute gift.
If you would like to support our work in a way not listed here, please feel free to contact us at (612) 331-4584. We would be happy to discuss possibilities with you!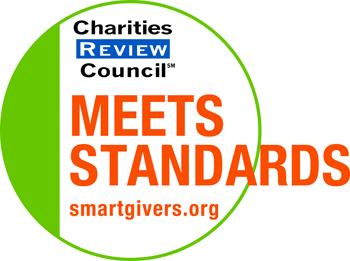 We are honored to have earned the "Meet Standards" seal from the Charities Review Council! To learn more, click here.
EIN: 20-4451219